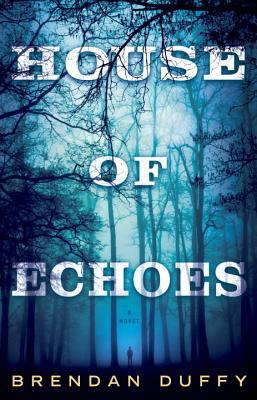 Book Title: House of Echoes
Book Author: Brendan Duffy
Book Rating: ☆☆☆☆ (4 out of 5 stars)
Synopsis: "A young New York City couple with a boy and a baby in tow, Ben and Caroline Tierney had it all…until Ben's second novel missed the mark, Caroline lost her lucrative banking job, and something went wrong with 8-year-old Charlie. When Ben inherits land way upstate from his grandmother, the two of them began to believe in second chances. But upon arriving in Swannhaven, a town that seems to have been forgotten by time, they're beset by strange sights and disconcerting developments…and they begin to realize they might have made their worst mistake yet. But what dark secret is buried in this odd place? And will Ben and Caroline figure it out soon enough to save their young family?"
Ben and Caroline Tierney have recently relocated to a small town in the northeast, hoping for a fresh start.  The family has experienced a lot of hardships and bad luck lately, and they have been devoting their time and energy to renovating a large estate that they hope to convert into a bed and breakfast.  But when some increasingly disturbing things begin happening, it seems as though their young family's troubles are only beginning.  And as Ben investigates more of the history of their new home, he finds that they are not the first to have experienced some bizarre and terrifying events within its walls.
Books typically do not scare me.  I am much more frightened by what I can see rather than what is being described to me, but this novel was the exception to the rule.  I could see this house, I could see the woods…and the buildup of suspense was absolutely perfect.  Throughout this whole book I kept thinking to myself, "Man, this would make a good horror movie."  This story reminded me so much of classic scary flicks like the Amityville Horror movies; but that's not to say that this felt like a rip-off by any means.  While this novel didn't necessarily bring anything new to the horror genre, I was still impressed with this author's ability to create such vivid imagery and I can recommend it without hesitation, even if horror isn't typically a genre that you read.
Disclosure: I received a free copy of this book through Netgalley.