FRIDAY FINDS showcases the books you 'found' and added to your To Be Read (TBR) list… whether you found them online, or in a bookstore, or in the library — wherever! (they aren't necessarily books you purchased).  This weekly event is hosted by A Daily Rhythm!
Oddly enough, this is my second Friday Finds in a row that includes a Peter Pan retelling!  I found this book through Netgalley, and am incredibly grateful to have had my request to read this title approved!  I just started reading it today and have liked what I've read so far.  The author posted part of the first chapter on her blog, so you can go here to read a small sample.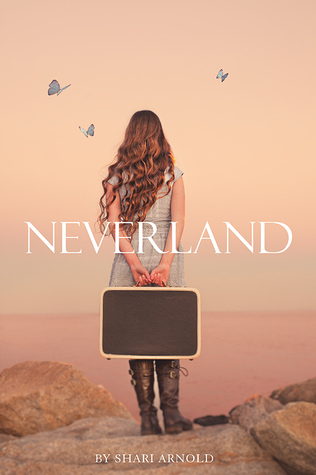 Book Title: Neverland
Book Author: Shari Arnold
Expected Publication: April 7, 2015
"It's been four months since seventeen-year-old Livy Cloud lost her younger sister, but she isn't quite ready to move on with her life — not even close. She'd rather spend her time at the Seattle Children's hospital, reading to the patients and holding onto memories of the sister who was everything to her and more.
But when she meets the mysterious and illusive Meyer she is drawn into a world of adventure, a world where questions abound.
Is she ready to live life without her sister? Or more importantly, is she brave enough to love again?
In this modern reimagining of Peter Pan, will Livy lose herself to Neverland or will she find what she's been searching for?"